Montana GEAR UP partners with 18 middle schools and high schools to enact the goals of the grant. Each school has a unique implementation plan based on their needs to maximize the effectiveness of our services.
GEAR UP Schools and Colleges
Montana GEAR UP schools offer comprehensive mentoring and tutoring services, access to dual enrollment, help with college applications, guidance on financial aid and scholarships, organize summer programs and internships and much more! GEAR UP programs are designed at the school level to make sure we cater to the specific needs of schools and their particular set of challenges.
Arlee Public Schools
Box Elder Public Schools
Browning Middle School
Browning High School
Hardin Middle School
Hardin High School
Harlem Public Schools
Hays Lodge Pole Public Schools
Lame Deer Public Schools
Libby Public Schools
Lodge Grass Public Schools
Pryor Public Schools
Rocky Boy Public Schools
St. Ignatius Public Schools
St. Regis Public Schools
Superior Public Schools
Thompson Falls Public Schools
Troy Public Schools
Supporting GEAR UP at Your School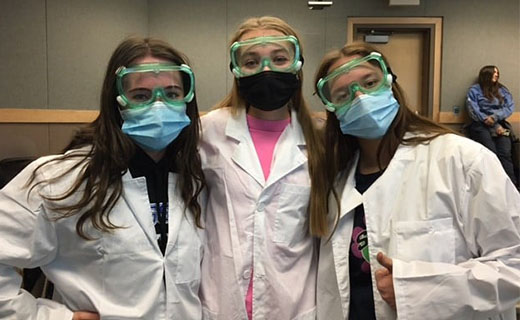 Examples of GEAR UP Supported Services
Services vary based on a school's needs, however, all expenditures must align with the three main objectives:
1) To prepare students academically to take college level classes without the need for remediation. Services might include: dual enrollment, STEM exploration and professional development for school staff.
2) To increase high school graduation levels and college enrollment. Services might include: academic tutoring, student orientations, College Application Week and senior portfolio development.
3) To increase parent and student knowledge of postsecondary options, including affordability. Services might include: career fairs, academic advising, financial literacy, FAFSA assistance and campus visits.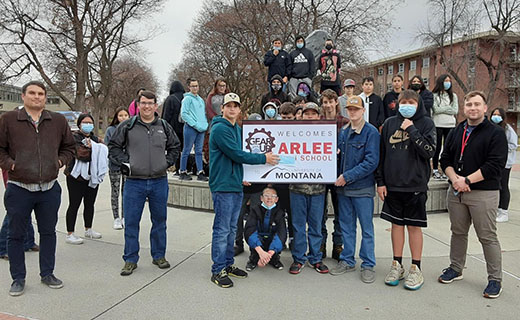 Implementing a College-Going Culture
Each school is required to have a GEAR UP Liaison and a local GEAR UP team. The team sets priority services based on an analysis of students' academic performance, school needs and leveraging of resources.
If you would like to help GEAR UP at your school, volunteer to be a local team member, help with GEAR UP activities and talk with students and their caregivers about why education is needed after high school. Displaying posters, inviting guest speakers and creative assignments can help students connect classroom learning with higher education goals.