You've got a dream. We're here to help you reach it. Finding your career roadmap can help you choose a program that will lead to career success. Learn about popular industries for Montana employment career opportunities available to you and how you can start down your path.
Your Future is Calling
Are you looking for rewarding, high-demand employment in Montana? Your MUS education can help you find the career of your dreams. Become one of thousands of MUS alumni who have found a job that they love in a field that's hiring right here in Big Sky Country.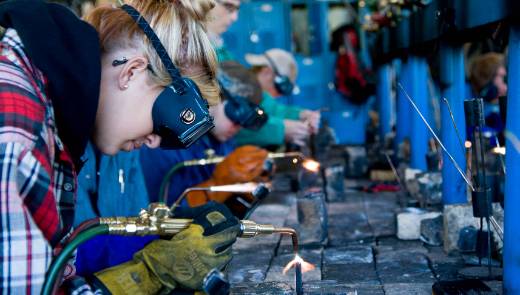 Still don't know what career is for you? That's okay! There are thousands of jobs that most people have never even heard of before that can lead to a successful, fulfilling career. Take some time to learn about the different types of careers that exist. You never know, you might just discover your future!
Popular Career Pathways in Montana
There's no shortage of opportunities for people with the right education and training. MUS's Career Pathways shows relevant careers for a variety of levels of education. Whether you're looking for a traditional 4-year program or perhaps something shorter, you can choose a program that will lead to a job in a field that interests you. Learn about the popular career pathways that lead to employment opportunities in Montana.